multifunctional data logger · large selection of sensors · various battery and housing variants · up to over 1 bn measured values · air cargo approved
Wireless monitoring of measurement data and rapid reading of measured values – this ease of use is offered by the new MSR145WD wireless data logger. The mini-logger is equipped with Bluetooth Low Energy, a bright OLED graphic display and the optional web-based service MSR SmartCloud for data monitoring from any location.
Wireless data logger (WiFi) for monitoring temperature, humidity, fluid pressure, air pressure, acceleration, strain gauges and more.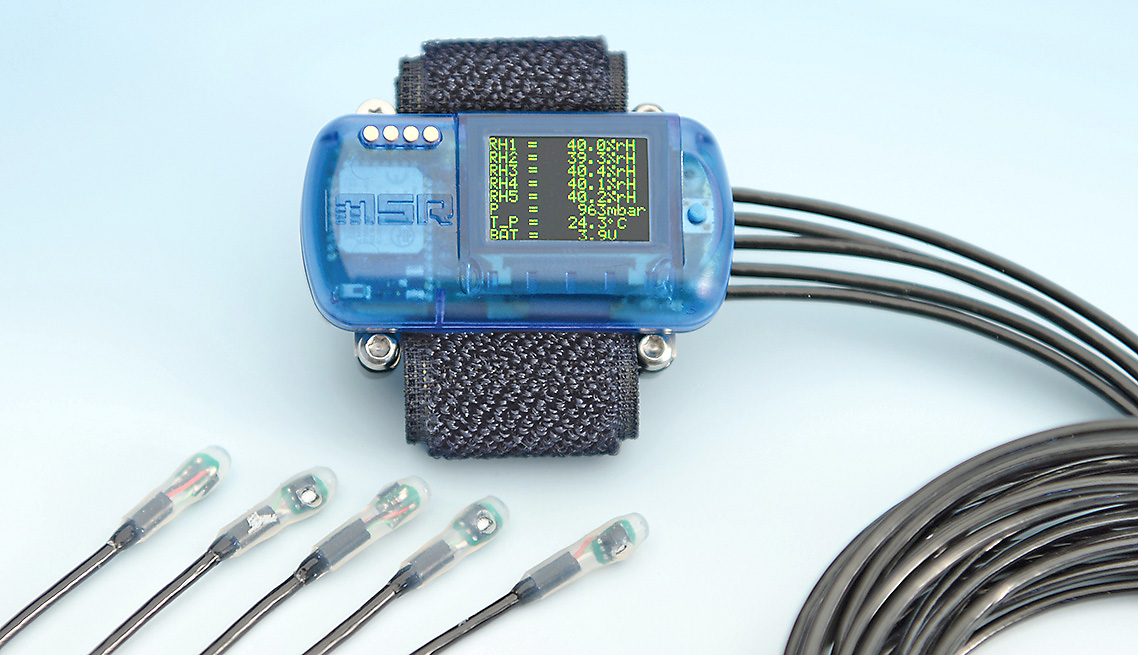 Data Logger for measuring the physiological properties for textiles
memory capacity for over 1 m measured values • 5 connections for plug-in temperature and humidity sensors • ideal for measuring the physiological properties of textiles
Four integrated analogue inputs, a high measurement rate of up to 1000/s per channel and its gigantic memory capacity, all packed into a small format are the key characteristics of the MSR160 data logger. The analogue inputs of the robust mini logger can be used for conventional sensors with analogue outputs (e.g. CO2, conductivity, pH etc). In addition, a multiple output switching power supply is also provided.